Here Were the Best Music Festivals of 2018
Here Were the Best Music Festivals of 2018
December 30, 2018 | Music to My Ears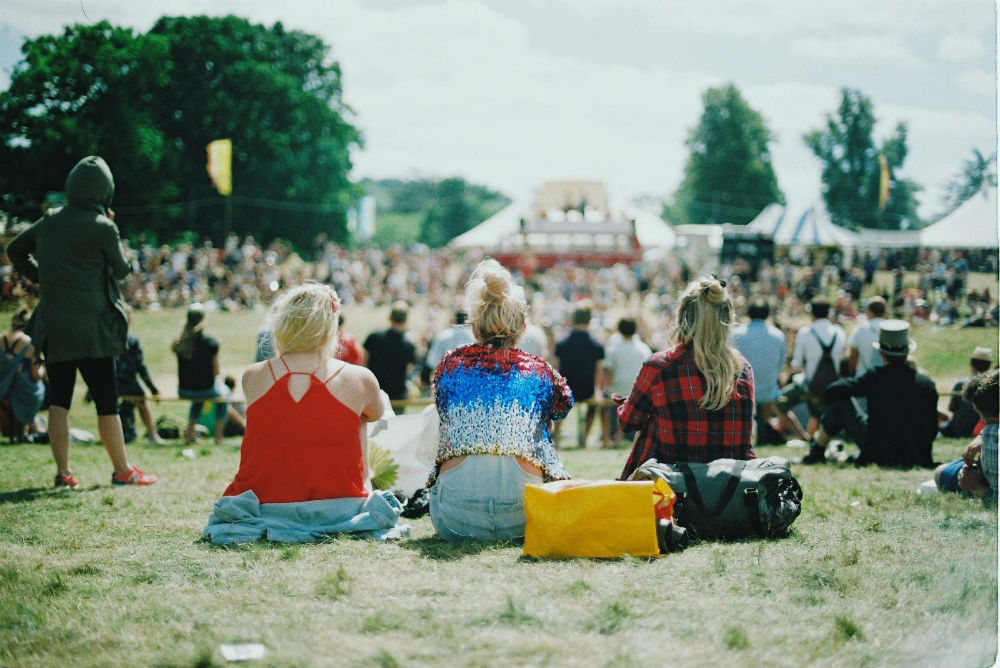 We can't hit any music festivals until the season is back in swing, but we can certainly do the next best thing: reminiscence about the most awesome festivals of 2016. We're especially digging the festivals with a smaller, more intimate vibe, and these five shot to the top of our list. Here are our favorite music festivals we went to in 2016.
Vertex
Buena Vista, CO
Gorgeous venue. Awesome surroundings. Hiking, rafting, field trips. River you can play in during the day. Oh yeah – and lots of music. Although music is obviously the main gist of any music festival, Vertex would have been cool even without out.
Think the high-elevation, snow-capped mountain surroundings had something to do with that. Bet the 10,000 or so folks who attended the 2016 festival would certainly agree. Word has it, however, plans for any future Vertex fests are on hold. (Boo!)
No plans for 2017
Okeechobee
Okeechobee, FL
Think laid-back Southern Florida town infused with the EDM culture and scene and you get the vibe of the Okeechobee Festival. Yep, it's cool. What made it doubly cool was 2016 being the festival's inaugural year.
There's always something special about a festival's first year, one attendee noted, with everyone experiencing the festival grounds for the first time. When the grounds are named Sunshine Grove and feature a lake and subtropical tree-line, you know you're in good hands.
Okeechobee Festival 2017: March 2 to 5
Hangout Music Fest
Gulf Shores, AL
Hangout Music Fest needs to go on the list of best festivals EVERY YEAR. That's because you really can't beat white sand beaches permeated with an eclectic mix of music and fun people. The only drawback for some was lack of on-site camping, which put attendees in hotels or condos and a slight damper on the overall community feel.
But heck, swapping the community feel for a flushing toilet and air conditioning ain't so bad a trade. Beach in the morning. Music in the evening. Real bed at night. Perfect.
Hangout Music Fest 2017: May 19 to 21
Kosmos Music Festival
St. Charles, IA
Unlike some other fests, Kosmos didn't have snow-capped mountains, a laid-back lake, or white sand beaches going for it. In fact, the 2016 event was super small and located in the middle of pretty much nowhere, Iowa. "But something magical happened there," one attendee marveled.
Maybe it was the long lineup of jam bands peppered with underground artists like Space Jesus and Yheti. Or maybe it was the two days of camping, music, and art. Whatever the case, it's definitely a fest to consider for 2017.
2017 dates not yet posted
Backwoods Camping and Music Festival
Stroud, OK
The name alone makes us like this one, and that like turned to full-fledged love with the 2016 festival. Let's start with the design. The makeshift 20s-themed theater stage, treehouse stage, and main performance area were tops. So was the lineup, with a mix of mostly EDM with a dabble of bands like Tauk, Squabi, Nahko, and moe.
Add art cascading over the scene, proximity to historical Route 66, and a lake for a cool daytime escape from the hot Oklahoma sun, and you've got a one hot fest indeed.
Coming back in 2018
Reminiscing about the past year's best fests is the second-best thing to attending them. And the third-best thing is setting your festival plans for the coming year. Notice we included the dates when available so you could do just that. Enjoy!