THAT JOHN DENVER IS FULL OF WIT, MAN
THAT JOHN DENVER IS FULL OF WIT, MAN
May 21, 2019 | Stuff to do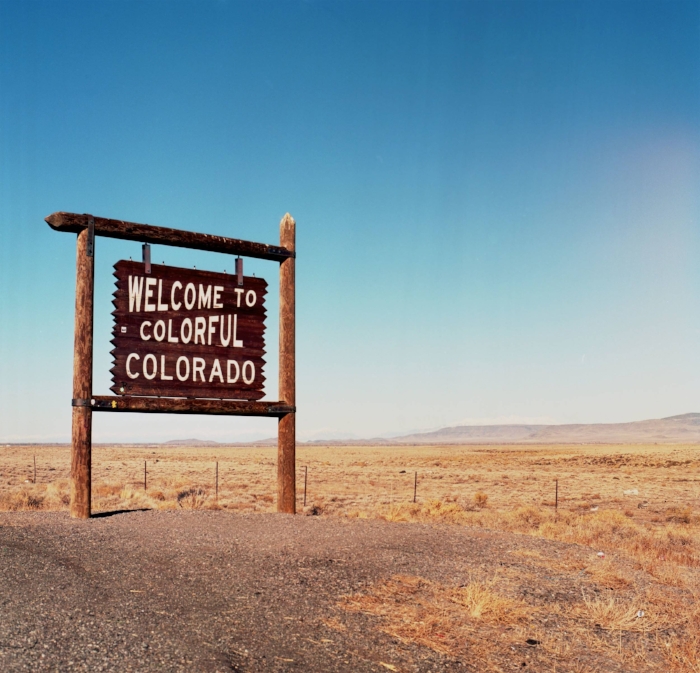 Coming to the Rocky Mountains and expecting it to be a little rockier?
Well the great state of Colorado has plenty of adventures that will leave you sending up and down these massive mountains like a wild roller coaster.
Ok, there are some flat parts in this state too, like when you land at Denver International Airport and you literally feel like you're in the middle of nowhere. Don't even get me started on all of the conspiracy theories about secret underground military bases. Why there are terrifying gargoyles and large portraits of deathly fires in the terminals, I don't know, but I guess Coloradans are artsy like that. Like any good traveler, you must go West young man, and a quick 30 mile drive west will drop you in booming Downtown Denver. Denver is one of the fastest growing cities in the country and you are guaranteed to see multiple cranes constructing office buildings and condominiums in all of the major neighborhoods. Can someone say "Gentrification?"
The first stop in Denver has to be Union Station.
This old train station got a total facelift a few years ago and now is packed with travelers and business professionals taking a load off sampling the many delicious restaurants and bars that are inside. If you're looking for an "oldie but goodie" hotel, The Crawford has tradition mixed with hipness and class. Be prepared to dig a little deeper into your pockets for a night at this Denver establishment.
Another hotel you must check out is the Grand Hyatt Downtown, with an awesome bar, delicious cocktails, and great views on the top floor. Get a suite at the Grand Hyatt, invite a ton of friends, and make your own party. Hey, sometimes you don't even have to leave your hotel to have a great time. But we recommend you get out a little bit. One other great pick is the Four Seasons. It's the Four Seasons, you can't go wrong, and they throw pool parties on Thursdays in the summer.
After you have a cocktail or two at the Terminal bar
For some of the best people watching and great drinks, take a seat at the Terminal Bar. It's in the middle of Union Station and a perfect place to whet your appetite before you take on Denver. Then all you have to do is walk outside and you are smack dab in the heart of the Downtown action. The place is filled with rooftop bars and great happy hours. Walk a few blocks and you will be greeted by Coors Field, home to the Rockies baseball team. If, like many of us, you don't really care to watch the game but you just want to be social and feel American, then buy some cheap tickets to the Rooftop, where you are granted access to the massive outdoor bar and hangout area in the top section of the outfield. A seat does not come with your ticket, but after a couple delicious Colorado microbrews, who really cares?
Speaking of microbrews...
(A perfect segway)
Colorado is one of the best states in terms of incredibly delicious beers and number of breweries. In 2012, the Brewers Association ranked Colorado as third overall state with most breweries and sixth per capita with 154. Is that something we should really brag about? Absolutely. Breweries open their taps all around Denver, so finding them is not hard. The key is to finding one with a great outdoor patio, and most do not disappoint. Black Shirt Brewery produces incredible Red ales and has a killer patio in the RiNo (River North) neighborhood. Larimer Street in RiNo has a few breweries along with awesome bars and restaurants. Ratio Brewery hosts yoga one Saturday morning a month along with a lot of other fun events, and Our Mutual Friend Brewing Co is a quaint little spot that is so welcoming and comforting. Walk down the street a little for a lively and social Mexican restaurant, Los Chingones. The margs and food are just about as sexy as the people that visit. Get the rattlesnake guac and the Panther Milk Shot, considered by many to be an aphrodisiac. On a warm night, head upstairs to the rooftop for more drinks and music.
Another great spot to dine is Populist, a casual and classy date spot with tremendous food and a romantically lit patio. I know what you're thinking, and yes, just about every place in Denver has a patio or rooftop. We also love Acorn, voted best restaurant in Denver, and after you try their bone marrow, you will understand. The bartenders literally carve the ice cubes with a knife and the bread that comes with dinner is straight from a local bakery. Be sure to have one of their gourmet donuts too while supplies last.
If you want an awesome neighborhood pizza and oyster joint that feels like home immediately when you walk in, our personal favorite is Angelo's Taverna on 6th Ave. The staff is incredible, their char-grilled oysters are top notch, and they even produce their own wine. You can spend hours here and not even realize it.
If you really want to make a night out of it, when you leave Angelo's walk 10 feet to our favorite dive bar, Don's Mixed Drinks for some arcade games, pool, and the super competitive skee ball. Many a shots have been purchased over intense games of skee ball. Besides the cheap drinks and fun vibes, check out the digital juke box and vending machine if you want to buy a frozen burrito, pregnancy tests, cigarettes, and condoms. It's also rumored Jack Kerouac used to cruise through here during his "On the Road" days.
Besides the eating and drinking
There are plenty of opportunities to get outside and play. Colorado is one of the most active states in the country for good reason. In Denver, you can find tons of people at the many parks playing volleyball, walking their dogs, running (with their dogs), slacklining, tossing the football, kicking the soccer ball, or just hanging out with friends. Our two favorite parks are Wash Park and City Park. City Park also hosts Jazz in the Park in the summer, where the whole city picnics and listens to awesome jazz.
Last but not least
You must, absolutely must, attend a show at the Red Rocks Amphitheatre. This place is legendary, has been voted one of the best concert venues in the world year in and year out, and is naturally set in such a beautiful landscape. Some of the most famous acts in the world have played there, like The Beatles, Jimi Hendrix, The Grateful Dead, Daft Punk, U2, and of course John Denver. Shows are only in the summer, so plan accordingly. If you can't decide, just buy a ticket to anything and go enjoy the epic sounds, great views of the Denver backdrop, and the feeling that you're a part of history.
Well Colorado has a lot more to offer than just Denver. There's rich hippie Boulder, hippie rich Aspen, infamous Breckenridge, and the ultimate mountain town Vail. Stay tuned as these towns deserve their own blog posts.
Have fun and thanks for reading.