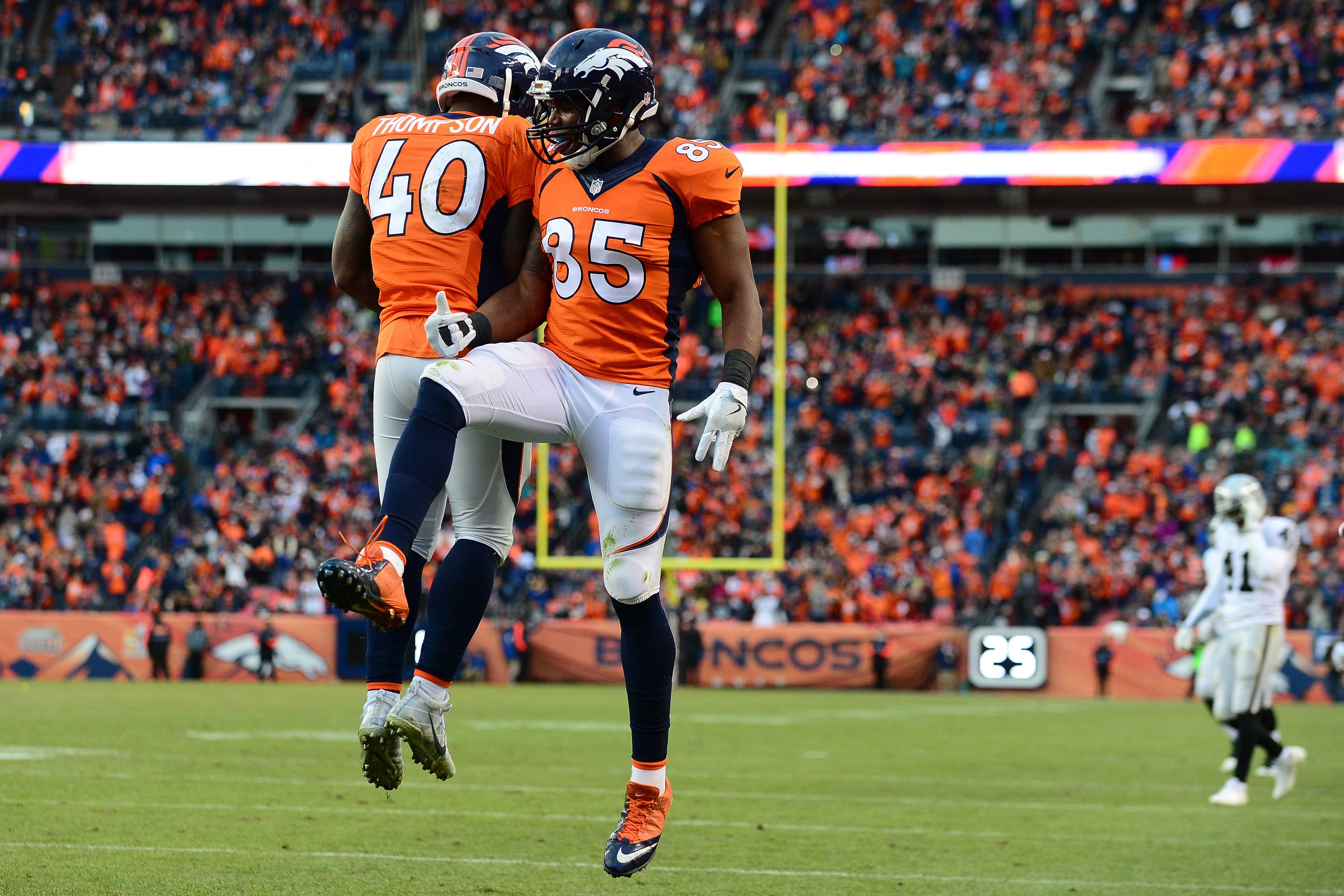 Denver Broncos
Broncos Country... Let's Ride!!! Okay well maybe we're still working out some kinks but we've got the talent now damnit. Now all we need is the sideline and the front office to get the house in order...
Dates
Event

Sat

Oct. 14

2023 | 11:59PM

Canvas Stadium- Fort Collins, CO

Tickets
Attending a Denver Broncos game at Mile High Stadium is an experience like no other. The stadium, located in the heart of downtown Denver, is one of the most iconic sports venues in the country. From the moment you enter the stadium, you can feel the energy and excitement of thousands of Broncos fans.
The first thing you'll notice when you enter Mile High Stadium is the sheer size of the venue. With a capacity of over 76,000, it's one of the largest stadiums in the NFL. The stadium is also known for its unique design, with two tiers of seating that wrap around the entire field. This allows for an incredible view of the action no matter where you're sitting. Once you've taken in the sights and sounds of Mile High Stadium, it's time to get ready for some football.
Before kickoff, you can join in on some pre-game festivities like tailgating or visiting one of the many concession stands located throughout the stadium. There are also plenty of activities to keep kids entertained before and during the game, including face painting and interactive games. When kickoff finally arrives, there's nothing quite like being part of a Broncos crowd at Mile High Stadium. The roar from thousands of fans as they cheer on their team is truly something special. As you watch your favorite players take the field, you can feel a sense of pride knowing that you are part of something bigger than yourself – a community united by their love for football and their team.
At halftime, be sure to check out all that Mile High Stadium has to offer beyond just football. From live music performances to interactive exhibits and more, there's something for everyone at this iconic venue. And don't forget about all the great food options available throughout the stadium – from classic stadium fare to local favorites like Rocky Mountain Oysters!
No matter what happens on game day, attending a Denver Broncos game at Mile High Stadium is an experience that will stay with you forever. From its unique design to its passionate fans and everything in between, it truly is one of America's greatest sports venues – and one that every fan should experience at least once in their lifetime!