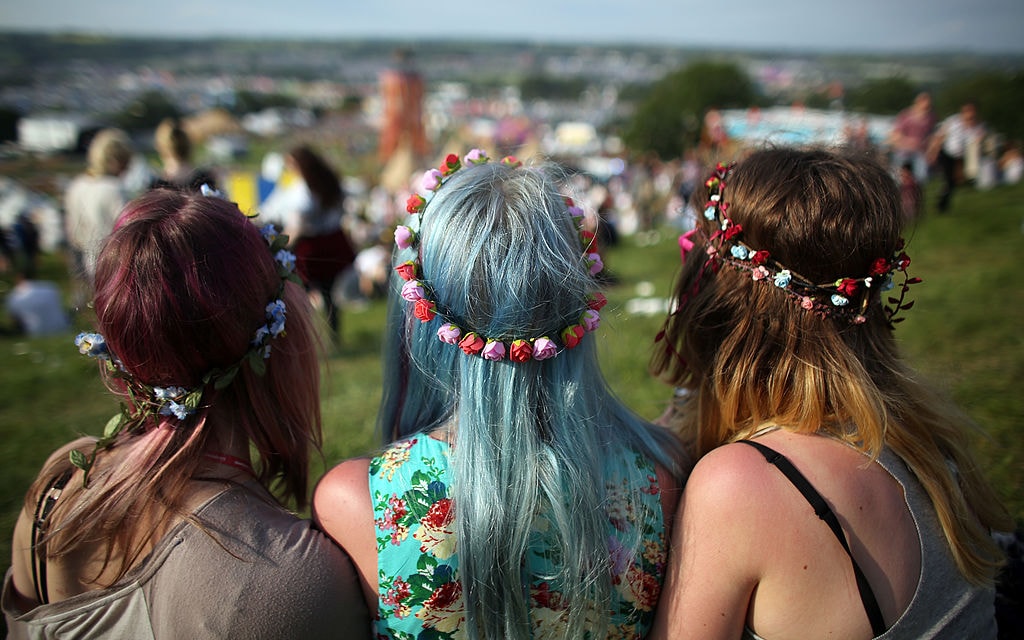 Lollapalooza
Lollapalooza 2023, Chicago's longest running music festival for a reason. Four days at Grant Park in Chicago, IL, August 3 - 6.
events not found
Everything you need to know for Lollapalooza 2023
Attend Lollapalooza 2023 at Hutchinson Garden at Grant Park. This iconic summer festival epitomizes a sunny Chicago summertime activity. Founded in 1991 by Perry Farrell from the group Jane's Addiction, this annual event now draws visitors from around the world and has also inspired a Lollapalooza international tour with festival dates throughout South America and Europe.
Shop the Evil Tickets Marketplace for the best deals on 2023 Lollapalooza in Chicago, Illinois.
Lollapalooza 2023 Ticket Prices
How Much Are Lollapalooza Festival Tickets?
Currently, the official Lollapalooza 2023 ticket site has NOT started selling tickets yet however general admission 4 day passes are available now on EvilTickets.com on PreSale and they are starting $341.00. Evil Tickets has the cheapest 4-day GA passes to Lollapalooza found anywhere else online. Single day passes are currently going for as cheap as $131.00 per ticket.
How To Get Cheap Lollapalooza Tickets
Even though the primary ticket providers have not yet released tickets, the best way to get the cheapest tickets to Lollapalooza 2023 is by shopping secondary ticket marketplaces like Evil Tickets. But unlike most other major marketplaces, Evil Tickets does not add additional markup to pay for marketing costs and we pass those savings along to you as the consumer to provide the absolute cheapest tickets to Lolla 2023 available.
Lolla 2023 Complete Lineup
The 2023 Lollapalooza lineup has not yet been announced, but keep checking EvilTickets.com for updates!
You can also signup for announcements to hear as soon as the lineup has been announced by visiting the official Lolla 2023 wesbite.
Festival Details & The Inside Scoop

Where Is Lollapalooza 2023: Hutchinson Field at Grant Park in Chicago, Illinois
When Is Lollapalooza this year? August 3 - 6, 2023
Lollapalooza 2023 Lineup: Has not yet been announced
Where to stay: For our favorite hotels in Chicago and the best deals, shop our hotels page here. We recommend The Palmer House Hilton, only 0.3 miles from the venue and rooms starting at $312/ night as well as the Hard Rock Chicago only 0.4 miles from the venue and rooms starting at $497 /night
Where to eat: Devil Dawgs is a famous Chicago hot dog doing within walking distance of Grant Park AND they're open until 3am. Or, checkout Heaven on Seven, also within a stones throw of the Lolla festival grounds and open late these guys have an impressive selection of Po'Boys sure to fill you up after a long day at watching your favorite music. Get the full official eatery list close to the festival grounds at Eater Chicago.
While you're in town: Check out the famous "Cloud Gate" sculpture aka "The Bean" that is the centerpiece of AT&T Plaza at Millennium Park in the Loop community area.
What to pack: Pack light but be prepared for variable weather. While Chicago summers are usually sunny and warm, they're also known for the occasional rain shower so bringing along a poncho or waterproof bag for anything you don't want to get wet also isn't a terrible idea.
How's the weather? Like we said, you're usually fine with classic summer festival weather, but rain is always a possibility. Keep an eye on the extended forecast before you leave town Expect temperatures in the right here.
For Chicago Fashion: Fahreen Ebrahim has you covered @FahrFromOrdinary
Subreddit: /r/lollapalooza

Buy Lollapalooza 2023 tickets