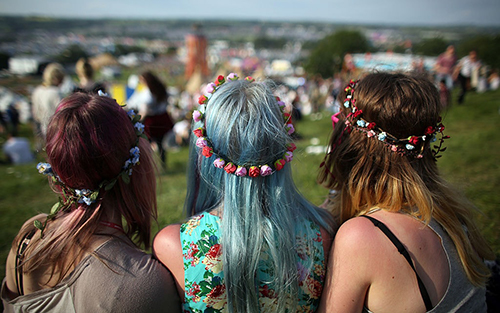 Electric Forest 2019
Electric Forest 2019. The iconic electronic jam fest in Rothbury Michigan is back in 2019 with one just one weekend this year. Four full days at the Double JJ Ranch from June 27 - 30
events not found
Everything you need to know for Electric Forest 2019
Attend Electric Forest 2019, at the Double JJ Ranch in Rothbury Michigan from Thursday June 27th - Sunday June 30th.
This iconic summer festival brings together the multi-genre festival combining EDM and Jam Band vibes at one of the most epic forest festival venues in the world at the Double JJ Resort Ranch. Previously a two weekend event in 2018 and 2017, the festival organizers have decided to cut the ElEctric Forest back down to a one-weekend event in 2019 for conservation efforts in place at the Double JJ Ranch.
Evil Tickets has been selling Electric Forest tickets since our creation in 2017 and we have been a top seller every year for sold out tickets. Shop the Evil Tickets Marketplace for the best deals on Electric Forest 2019 tickets at The Double JJ Ranch Resort in Rothbury, MI.
Electric Forest 2019 Ticket Prices
How Much Are Electric Forest 2019 Tickets?
Currently, the official Electric Forest ticket site is completely SOLD OUT. Lucky for you, Evil Tickets has the cheapest 4-day passes to Electric Forest found anywhere online starting at $493 with the lowest fees anywhere online.
How To Get Cheap Electric Forest Tickets
Now that the festival is right around the corner and the primary ticket markets have sold out on all tickets and passes, the best way to get the cheapest tickets to Electric Forest 2019 is by shopping secondary ticket marketplaces like Evil Tickets. But unlike most other major marketplaces, Evil Tickets does not add additional markup to pay for marketing costs and we pass those savings along to you as the consumer to provide the absolute cheapest tickets to EF 2019 available.
Electric Forest 2019 Lineup
The 2019 Electric Forest lineup has been announced. Here is the complete 2019 lineup:
12TH PLANET, ALISON WONDERLAND, ANOMALIE, AYLA NEREO, AYOKAY, BADKLAAT, BASSNECTAR, BAYNK, BLACK TIGER SEX MACHINE, BLOODPOP, BOB MOSES, BOOMBOX, BRANDON "TAZ" NIEDERAUER, CASPA, CAUTIOUS CLAY, CHARLESTHEFIRST, CHEE., CHON, CLAUDE VONSTROKE, COLA BOYY, CORRUPT, COSMO'S MIDNIGHT, CROOKED COLOURS, CUCO, CVBZ, DAYA, DEFUNK, DIGITAL ETHOS, DIXON'S VIOLIN, DORFEX BOS, DR. FRESCH, DRAGONDEER,EKALI, ESCORT, FM-84, FURY + MC DINO, GANJA WHITE NIGHT, GHOST LIGHT, GHOST NOTE, GORDON CITY, GRAMATIK, GRATEFUL SHRED, HALFNOISE, HIPPIE SABOTAGE, HONEY DIJON, HORSE MEAT DISCO, HORSESHOES & HAND GRENADES, ILO ILO, IVY LAB, JAENGA, JANTSEN, JAYDA G, JOE HERTLER & THE RAINBOW SEEKERS, KID QUILL, KING HENRY, KNOWER, KYGO, LETTUCE, LEE FIELDS & THE EXPRESSIONS, LICK, LITTLE SIMZ, LOLO ZOUAÏ, LUTTRELL, MANSIONAIR, MEMBA, MINNESOTA, MUNGION, NGHTMRE, OCTO OCTA, ODESZA, OMNOM, OOKAY, ORCHARD LOUNGE, PIGEONS PLAYING PING PONG, PLS&TY, PNUMA, QUINN XCII, RIOT TEN, RIPE, SABA, SACHA ROBOTTI, SAID THE SKY, SEVEN LIONS, SHAED, SNAILS, SPAFFORD, STS9, SUPER DUPER, T-PAIN, TAUK, THE FLOOZIES, THE FUNK HUNTERS, THE KNOCKS, THE LIBRARIAN, THE MIDNIGHT, THE NTH POWER, THE POLISH AMBASSADOR, THE STRING CHEESE INCIDENT, THRIFTWORKS, THUMPASAURUS, TIERRA WHACK, TOKIMONSTA, TWIDDLE, WAVEDASH, WHETHAN, WHIPPED CREAM, WILDLIGHT, WOOLI, WUKI, YÅKO, ZEDDS DEAD, YOTTO, ZIGGY ALBERTS, ADAM FRECK, AIDAN SOKOL, AMBAR LUCID, AMTRAC, CAS HALEY, DC BREAKS, DJ MANCUB, DJ PZB, DOOM FLAMINGO, ELI BROWN, EOTO, ESCAPADE (WALKER & ROYCE + ARDALAN), EXMAG, FUNKSTATIK, GOVINDA, HANDMADE MOMENTS, HANNAH WANTS, HOMEMADE SPACESHIP, JOHN CRAIGIE, KRUZA KID, LOADSTAR, LUCID VISION, MASON MAYNARD, MIHALI, MOTION POTION, OPIUO, PROJECT ASPECT, RANDOM RAB, ROBOTAKI (LIVE), SAM WHIT, SNBRN, SOPHISTAFUNK, SOUTHERN AVENUE, SPAGA, STEVE POLTZ, SWEET CRUDE, TRUFEELZ, UNLIMITED GRAVITY, WHITEOWL, YUNG BAE
For the complete Electric Forest 2019 lineup including stage times and dates visit the official 2019 Electric Forest site.
Festival Details & The Inside Scoop

Where Is Electric Forest 2019: The Double JJ Ranch Resort in Rothbury, Michigan.
When Is Electric Forest 2019? June 27th, 28th, 29th and 30th. EF is a one weekend event this year as opposed to the past two years having two weekends.
How's the weather? The Forest has been a bit ranger this year than previous years so PLAN ACCORDINGLY! That means all of your favorite Forest Family fest gear but this also means to pack those ponchos, warm socks, long pants, hoodies, and plenty of changes of warm dry clothes. Temperatures are expected to be between 69 and 74 during the day and overnight lows down between 50 and 55. So basically perfect forest festival weather if you ask us! Keep an eye on the extended forecast before you leave town right here.
Subreddit: /r/ElectricForest/
Median price for sold festival passes in 2018: $495
Buy Electric Forest 2019 tickets