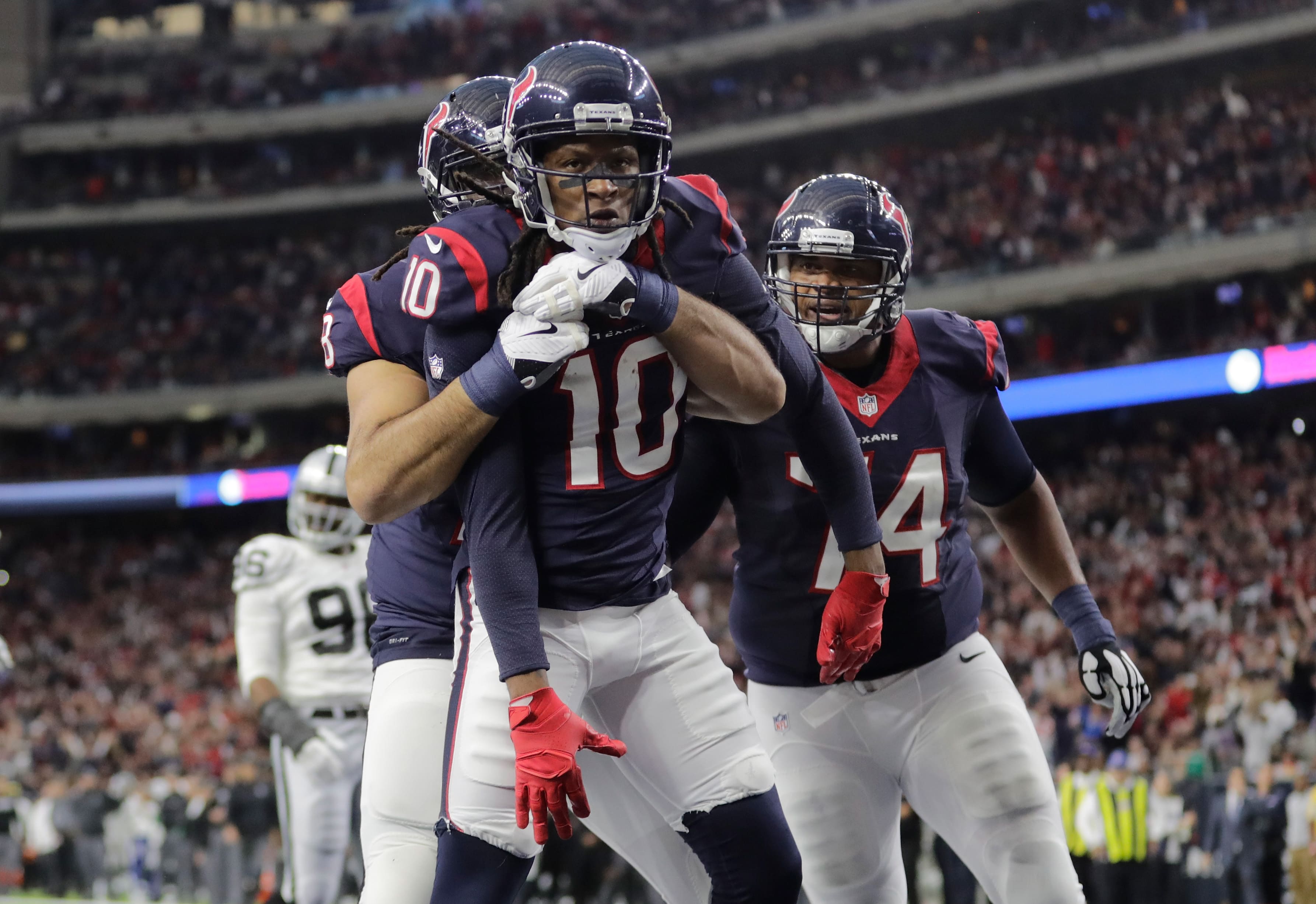 Houston Texans
The Texans have been showing a lot of promise lately and they're making a name for themselves in Tejas. JJ, you got acting written all over your post-NFL career.
Dates
Event

Wed

Aug. 1

2018 | 12:55PM

Wed

Aug. 1

2018 | 12:56PM

NRG Stadium Parking- Houston, TX

Tickets
It's a good thing they play in an indoor stadium because of that humidity doe.