48 hours in Los Angeles
April 28, 2022 | Stuff to do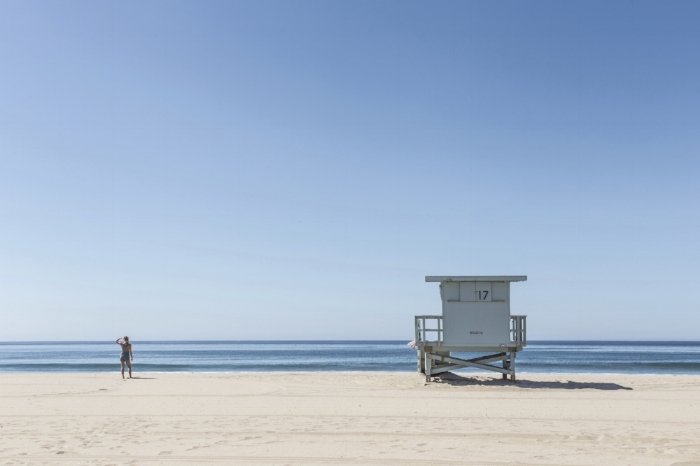 The city of angels and devils
If you're familiar with Anthony Bourdain, then you know he is not your typical chef or TV personality. He is a tall lanky guy who curses and always has a drink in hand on camera. He's definitely the guy you would love to have a beer with and listen to his endless stories of incredible experiences.
After his show No Reservations really put him in the forefront of the culinary world, he shifted his focus to a new concept for television, The Layover, where he spends 48 hours or less in a city to prove that you can still have an amazing time with such little, well, time. Though Bourdain did an episode in Los Angeles, Jared really wanted to do his own rendition of a quick stroll through his hometown. So here is your local pass to our version of LA.
Since our Angeleno grew up on the Westside, the LA recommendations will be biased towards Santa Monica, Venice, and Brentwood, but he encompasses the whole city too. With that being said, let's get to the good stuff.
Hotels
If you're new to LA and not sure where to stay, then get the full experience and stay on the beach with an ocean view. Shangri-La is a swank boutique hotel right on Ocean Ave in Santa Monica that has a great bar and kitchen with a pool to lay out and soak up the sun while enjoying a refreshing libation. There is also a rooftop bar where you will find plenty of locals hanging out for a drink after work.
Hotel Erwin is another hotel similar to Shangri-La right on the Venice boardwalk. They are known for High, their rooftop bar that is known to get pretty poppin' on the weekends for some day drinking. There will be plenty of cute girls in floppy hats and guys with rolled up jeans.
If the coast is not what you're feeling, then an all-time classic is the Beverly Hills Hotel. This place is filled with history of movie stars and celebrities walking the halls and laying their heads down there at night. Everything is five star and redefines elegant. You will most likely find exotic cars parked at the valet that you have never heard or seen before. Pro tip: wearing a suit in the hotel will make you feel like George Clooney in Ocean's Eleven.
Drinks
Without a doubt, if you are looking for a quintessential LA scene filled with beautiful people wearing outfits that range from tanks and board shorts to white linen suits, you must check out the Bungalow at the Fairmont Hotel on Santa Monica's Ocean Ave. Go on a Saturday during the day and prepare to wait in line for an hour. Don't be a scrub and just buy a table and skip the line. It will certainly grab the attention of the models nearby. The Bungalow is a sure bet to find the most beautiful people in Los Angeles mixing and mingling in the large outdoor patio and multiple rooms inside. If you're looking to get lucky, then head inside to the lobby and buy yourself a nice room at the Fairmont. They do a killer kegs 'n eggs deal on Sunday.
Venture a little east to West Hollywood and Hollywood and get ready to turn up. Laurel Hardware (literally a former hardware store) is a cool bar with great cocktails that attracts a very good looking crowd. The Hudson is pretty similar in swankiness.
Also in West Hollywood, if you're in the mood for a big selection of awesome beers and an outdoor patio, the Surly Goat is a really popular spot.
This wouldn't be a proper LA post if we didn't mention the nightclubs. Throw on your best 'fits and get ready to drop some dough at these poppin clubs. Chances are you'll see some celebs and there's a very high chance you'll see tons of beautiful women all throughout the club. Warwick and Hyde are our two favorites, but new ones pop up all the time.

If "the scene" is not what you're looking for, then get off the beaten path and sample some amazing craft breweries that LA has to offer. Golden Road Brewing Co has an awesome tap room, a great selection of drafts, and an organic food menu that is vegan friendly. The Angel City Brewery is another great spot in the heart of Downtown that has live music weekly and food trucks parked out front. It's a great time to hang with a group of friends and play one of the many board games.
Food
You've all heard of In N Out right? Ok moving on.
The #1 pick is rather bias, but 26 Beach in Marina Del Rey has an incredible brunch, lunch, and dinner menu. Their egg scrambles are five star and range from Jamaican jerk chicken to Cajun crawfish to Louisiana sausage. The gourmet burgers, with ingredients out of this world, have been voted Best Burger by many LA magazines. Think sushi burger, PB&J, and 20+ other ridiculous concoctions. Besides the adventurous dishes, they have great salads, sandwiches, and plates that anyone and everyone loves. Go for brunch and get the beermosa.
When you go to the Ivy at the Shore in Santa Monica, you will almost always be guaranteed to see someone famous. The restaurant has been a celeb staple for years, and the ambiance and food are just downright on point. Who knew fried chicken could be so gourmet? Star sightings have been known to include the Governator and Randy Jackson of American Idol (not together though).
If you really want to charm her socks off (or more…), then go to Malibu and get a reservation at Nobu. The sushi, seafood, and Asian flare are the reason so many musicians mention it in their songs. You're practically eating ON the water. The bill will be high, but so will her happiness. Go splurge and have some fun.
Extra Extra
Everyone must go to a Dodgers game once in their life. The stadium has so much history and is so much fun to buy some cheap day game tickets, go with a group of friends, and enjoy some beers and Dodger dogs in the sun.
With all that sunshine, get outside and go explore. There are many mountain ranges in LA that are not a far drive at all. A fun spot to spend a day at is the Griffith Observatory. Hikes, picnics, and science - what more can you ask for. Easy hikes in Santa Monica can lead to breathtaking views of the ocean and the city. Drive a little further to the San Gabriel Mountains or Big Bear and you'll really feel like you're in a new state.
And when you're ever in doubt, put the phone away and get lost. Ask a local for advice, but make sure he's actually a local and not just a wannabe actor who's been living in a studio in Hollywood for the last 6 months.
Hope you enjoyed this post. Thanks for reading!