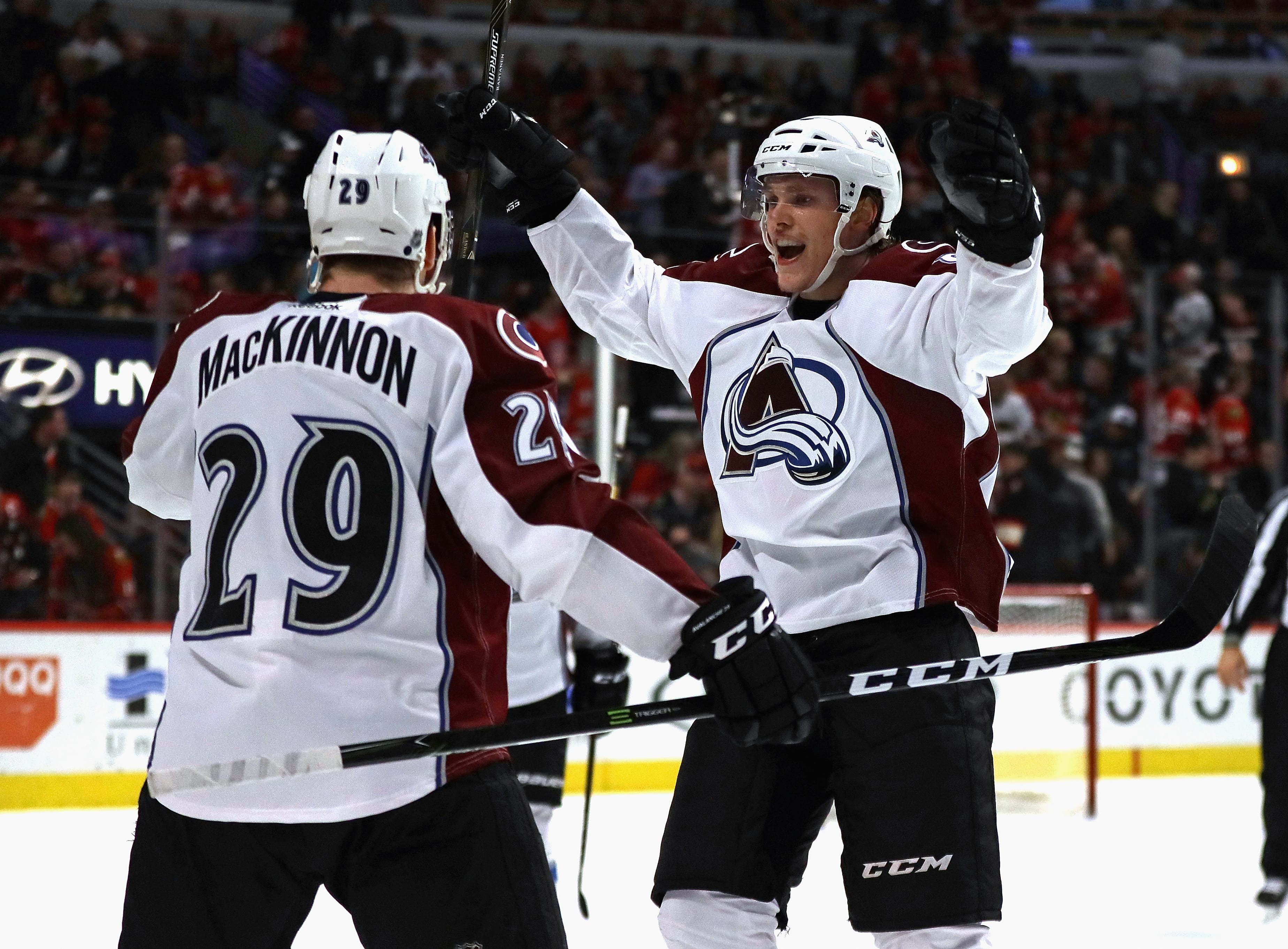 Colorado Avalanche
Nothing better than drinking a cold COLORADO Coors Light and cheering on our reigning 2022 Stanley Cup Champions!!!
events not found
Colorado Avalanche Hockey
Colorado Avalanche Hockey Season 2022-23 is officially underway!
While the Avalanche's Stanley Cup run had many memorable moments, it's a new season and it's time to move forward. However, it's worth remembering how the season started for the Avs. They lost six of their first ten games, despite being a preseason favorite, and didn't perform well during that stretch.
The Avalanche, last year's Stanley Cup champions, are projected to be lower in the league rankings this season. They have a 106.6 point projection and a 11% chance of repeating as champions. The team lost value from players like Nazem Kadri, Andre Burakovsky, and Darcy Kuemper with injuries during the off-season, making it difficult to overcome. Despite these setbacks, the Avalanche have an elite core and other strong pieces throughout the lineup which makes them a strong team. Colorado has made efforts to replace the lost players, but it's hard to predict the outcome of those moves. The team is still considered as a playoff lock, with a 96% chance, and it's important to remember that their odds will change as the season progresses.
Do our Avs have what it takes to go back-to-back Stanley Cup Champions this season? Find out in person and attend all 2023 Colorado Avalanche games by getting the CHEAPEST tickets available all here on Evil Tickets.
For complete 2022-23 Colorado Avalanche scheduled games, check above to find out who they are playing, where the game is and shop the best ticket prices online all in one place at EvilTickets.com. Whether they have a home game in the Mile High City at Ball Arena or they're on the road chasing that Championship title for a second year in a row, you can get the best prices on EvilTickets.com for all NHL Tickets right here.
Let's go Avs!!!
Attending an Avs Game at Ball Arena
Here are a few things you should know about attending a Colorado Avalanche game at Ball Arena in Denver, CO:
Location: Ball Arena is located at 1000 Chopper Circle, Denver, CO 80204. It's easily accessible by car, public transportation and bike.
Seating: Ball Arena has a capacity of around 20,000 seats and offers a variety of seating options, from courtside seats to upper level seats. You can find more information on the seating chart and pricing above and at EvilTickets.com.
Ticket purchasing: You can purchase tickets to Denver Nuggets games at the box office upon arrival but the best seats and prices are available on EvilTickets.com, just scroll to the top of this page.
Parking: There are several parking options available around Ball Arena, including several parking garages and surface lots. It is recommended to purchase a parking pass in advance to ensure a spot. Parking for each game is also available at EvilTickets.com simply find your game day and select PARKING to shop all available pre-paid parking options.
Parking is also available downtown which is just a few short minutes away from Ball Arena. Meter Parking is $2/hour and most meters stop charging around 10pm. There are also surface lots from $10-$25 dollars near the bars closest to Ball Arena in case you want to meet friends at the bars beforehand for some food and drinks!
Prohibited items: There are several items that are prohibited inside the arena, including outside food and drinks, weapons, and large bags. Be sure to check the official website for a full list of prohibited items.
Arrival time: It is recommended to arrive early, at least 45 minutes before the game, to allow enough time for parking and security check.
COVID-19 safety: Ball Arena has implemented safety measures to protect fans from the spread of COVID-19, such as mandatory mask-wearing, social distancing and limited capacity. Be sure to check the official website for the most up-to-date information on COVID-19 safety guidelines.
Brief Avalanche History
The Colorado Avalanche is a professional ice hockey team based in Denver, Colorado. The team was founded in 1972 as the Quebec Nordiques and played in Quebec City until 1995. After the 1994-1995 season, the team moved to Denver and became the Avalanche. Since moving to Denver, the Avalanche have had a successful history, winning THREE Stanley Cups, in 1996, 2001 and 2022, and making the playoffs in 15 out of their 26 seasons in Denver. The team has had a number of notable players throughout its history, including Joe Sakic, Peter Forsberg, and Patrick Roy.
The Avalanche have been led by coaches such as Marc Crawford, Bob Hartley, and Joel Quenneville. The team has also been known for their strong defensive play and high-scoring offenses, and have been a competitive team in the Western Conference for many years. Some of the notable achievements of the team include winning 9 division titles, 2 Conference championships, and the 3 Stanley Cups. The team has a strong following in Denver and have been a staple in the city's sports scene for many years.
But WHO Is Evil Tickets You Ask??
Evil Tickets is an online ticket market place that's disrupting the ticket marketplace buy selling THOUSANDS of tickets at better prices than anywhere else online. AND we're doing good in the world at the exact same time.
We deliver the best prices available for sold out 2022-23 NHL Games, but beyond JUST having the best prices available, we also donate a portion of every ticket sold to non-profit organizations who seek to make the world a better place. So what's better than simply getting the absolute best prices on NHL 2022-23 tickets? How about knowing that you're helping out a great cause at the exact same time!?
#DoGoodThinkEvil